Konferenz/Tagung/Workshop
International Colloquium "The University Museums and their publics"
Organized by the Embarcadère du Savoir and the Museology Seminar of the University of Liège
5. - 7. November 2019
Liège, Belgium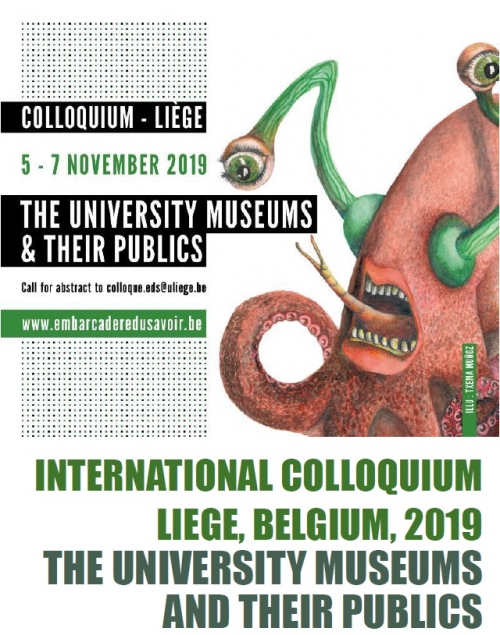 The Embarcadère du Savoir and the Museology Seminar of the University of Liège associate for organizing an international colloquium on the university museums publics. This event will take place from 5 to 7 November 2019 in Liège (Belgium).
Seven axis are composing the program of the colloquium and each of these is related to at least one of the following questioning:
How is that the public does not visit university museums?
What means of communication for the university museums public?
Can the university museum be a place for demonstrating the academic research?
University museum marketing: is it a potential showcase for universities?
What kind of expography for university museums?
How to ensure social and cultural inclusion in university museums?
University museums and students/researchers: a place for a formation site?
Researchers and museum professionals are invited to submit abstracts in french ou in english for oral contribution by May 27th, 2019 (see call for papers). The peer-review accepted contributions would be included into the conference proceedings.
This symposium is free – must be registered by October 1, 2019 (can only attend one of the days).
Veröffentlicht am 15.05.2019