Konferenz/Tagung/Workshop
XIX UNIVERSEUM Network Meeting "Working Together: Partnerships, Co-creation, Co-curation"
Hunterian Museum, University of Glasgow
13. - 15. Juni 2018 09.30 Uhr
Hunterian Museum, University of Glasgow, Scotland, United-Kingdom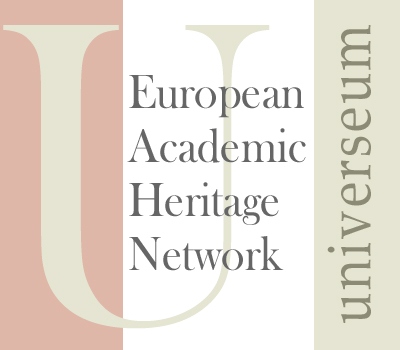 UNIVERSEUM is concerned with academic heritage in its broadest sense, including university collections, museums, archives, libraries, botanical gardens, astronomical observatories, and university buildings of historical, artistic and scientific significance. In 2018 the XIX UNIVERSEUM NETWORK MEETING will be held at The Hunterian, University of Glasgow, Scotland.
The main theme will be Working Together: Partnerships, Co-creation, Co-curation. The conference theme focuses on the importance for university museums of working together, not only within the university campus but also beyond, collaborating with other cultural heritage organisations; with other communities; with society at large. This is now perhaps more important than ever, with socio-political developments around Europe and the rest of the world making us rethink the idea of Europe. These developments bring to the fore questions of identity, but also make obvious the need to work in partnerships of different type and size with our diverse communities in order to be stronger and better able to withstand the rapid changes of our economic, ideological, and cultural landscape. Working together includes also giving the initiative and the voice to our end users, and working closely together to co-curate and co-create exhibitions, resources, and events.
Conference registration is now open and Draft Programme available. For information on Working Groups (Friday 15 June) and on trips to UMIS museums in the rest of Scotland (Saturday 16 and Sunday 17 June 2017), please check details online.
Programme Committee:
Steph Scholten, The Hunterian, University of Glasgow, Chair (UK)
Mungo Campbell, The Hunterian, University of Glasgow (UK)
Maria Economou, The Hunterian, University of Glasgow (UK)
Ruth Fletcher, The Hunterian, University of Glasgow (UK)
Lola Sanches-Jauregui, The Hunterian, University of Glasgow (UK)
Frédérique Andry-Cazin, Sorbonne-Universities, UPMC (France)
Esther Boeles, University of Amsterdam (NL)
Marlen Mouliou, University of Athens (Greece)
Sébastien Soubiran, University of Strasbourg (France)
Veröffentlicht am 08.05.2018