Sammlungen
Petition against the sale of the historic book collection of the Royal College of Physicians
Kristin Hussey and Emma Shepley, former Curators, Royal College of Physicians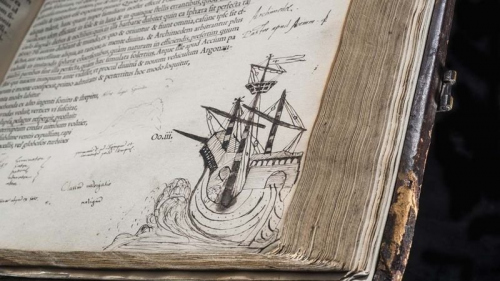 In October 2020, the Royal College of Physicians announced its intention to auction its rare books collection.
Originally given by the Marquess of Dorchester as a gift to the College after their library burned in the Great Fire of London, the RCP's rare books collection is an internationally significant collection of the history of medicine, science and knowledge in the UK and beyond. The sale is wholly financially motivated and proceeds of the sale will not be directed back into the collections as stipulated by best practice guidelines, but instead act as a band-aid to systemic budgetary shortfalls. 
The College's historic collections are currently publicly accessible and are a part of a modern and active library and museum service which is widely used for research and public engagement, including award winning free exhibitions. The museum, library and archive collections are treasures at the heart of the College's identity and have been invested in and cared for by the College and its membership for five centuries. It is heavily used by researchers in the history of medicine, science, and culture, and it has been the basis of many well received public exhibitions, including the incredible 2016 'Scholar, courtier, magician: The lost library of John Dee'       
There is still time to save this collection for present and future researchers! Urge the Royal College of Physicians to stop the unethical sale of this invaluable collection and to consider alternative routes to address budgetary shortfalls.
Veröffentlicht am 09.11.2020