Forschung und Lehre
The International Inventories Programme
Goethe-Institut; Kulturstiftung des Bundes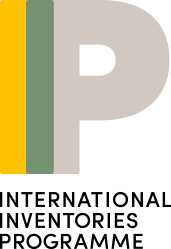 International Inventories Programme (2019 - 2021) is an artistic, research and curatorial project that investigates Kenyan objects held in cultural institutions outside of Kenya. It brings together a constellation of cultural entities; the National Museum of Kenya (NMK) in Nairobi, the Rautenstrauch-Joest-Museum (RJM) in Cologne, the Weltkulturen Museum in Frankfurt and the artist collectives Nest (representatives: Jim Chuchu and Dr. Njoki Ngumi) and SHIFT (Sam Hopkins, Marian Nur Goni, Simon Rittmeier).
The explicit intention and question of International Inventories Programme is, how to make objects which currently reside in a institutions within the global North, including German museums present again in contemporary Kenya? Artists and scholars will approach this question through new artworks (such as video, installations, photography) and academic research. The results of this process will be exhibited at the National Museum of Kenya (2020), the Rautenstrauch-Joest-Museum in Cologne and the Weltkulturen Museum in Frankfurt (2021).
Clearly rooted in Nairobi, IIP radiates outwards towards affiliated object collections in the Global "North". This positioning of the project is explicit and conscious; in order to work through entangled colonial legacies, it is essential to move beyond the emerging institutional awareness of the "North" to engage with discourses and discussions from the "South". If we genuinely believe in ideas of shared heritage and histories, notions such as the "Universal Museum" should also be applicable to museums located outside of the heart of the former colonial empires. One of the aims of the project is to experiment the implications of this positioning from the testing ground of Nairobi.
Veröffentlicht am 07.07.2020